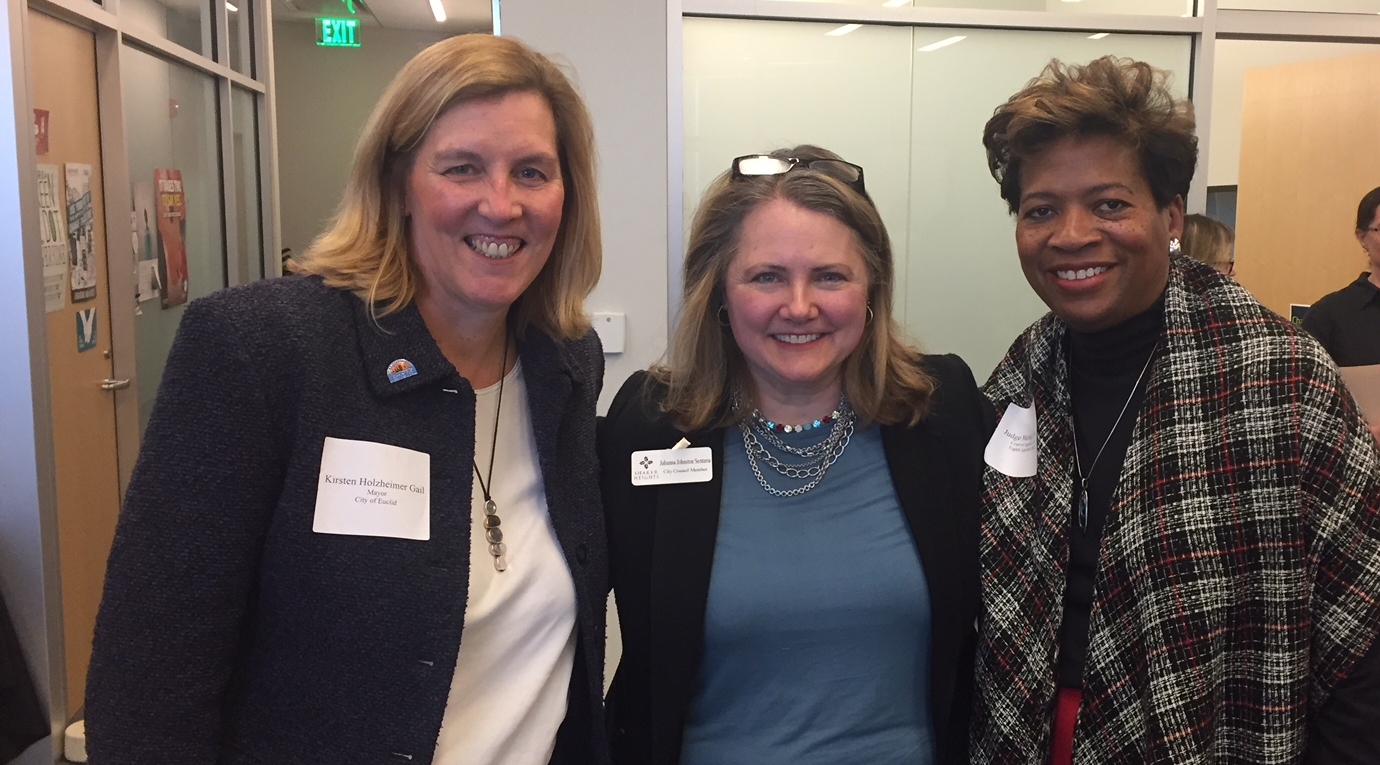 My relational leadership style focuses on building productive partnerships with internal and external stakeholders. For more than twenty-five years I have worked in nonprofit management with a variety of organizations, where I have found that building trust and building the 'bench' have been the keys to building any organization. These 'building' focuses have applied to organizations that I have led in part or in whole, with local, state or national reach. I believe these same skills apply naturally to the role of Mayor.
Trust is necessary for the success of any community. It will never be the case that all of us agree on everything, so it is critical that the participants in government build relationships that can withstand disagreement. This applies both to relationships inside of government – among the Mayor and Council and professional staff – and to the points where we intersect with our community.
One of our biggest financial challenges is how to manage increasing capital investment needs: aging sewer system, roads, and safety and service departments with essential vehicle/equipment needs.
When we developed our ten-year capital plan it helped us examine our needs. We'll need to continue our history of bringing together resources, including a combination of strategic borrowing and use of general funds as part of the regular budget cycle. I don't consider increased taxes a viable source of funds, so we'll need to leverage Federal & State dollars as well. This is why I represented Shaker Heights at the National League of Cities conference this Spring, and met with our Congressional Representatives about Federal investment in infrastructure.
I have no doubt that a combination of funding can be pooled together to make sure we maintain the quality and services that we expect. But we will have to carefully consider our priorities and we should invite more public discussion into that process. Ultimately, as trade-offs and updates to our thinking must be made, I'll be accountable to Shaker residents - so let's work together.
To engage our residents, the city has worked to build its outgoing communication systems through numerous email lists, an award-winning magazine, and an established social media presence. A primary, and effective, method of getting citizen input has been through bringing citizen members in to a variety of committees representing every aspect of city decision making.
Yet, there is still room for improvement. Having a conversation before a decision is fundamentally different than announcing a decision. Committee work helps a lot in this area. Further, the website design underway has the potential to improve how we inform and engage residents. In addition, we still have work to do in the area of actively participating in social media, where many community conversations are happening on a regular basis. We're fantastic at the marketing and messaging, but haven't been as good at the "conversation."
I believe that we should continue to develop the work of the newly formed Human Relations Task Force, and to actively support neighbors' efforts to organize. Our neighborhoods are the essence of Shaker Heights, and we should be reaching out to residents where they are and hearing their feedback on how they would like to be engaged.